PREMIUM LIFE
THE GOOD TIMES LIFESTYLE CLUB
Welcome To Premium Life
Premium Life is the The Good Times Lifestyle Club for a great life. Live the life you´ve always dreamed of! With our unique portfolio to a awesome feeling to life.
More Success With Women And In Life

Fast Results And The First Dates Today

Extravagant Events

Valuable Knowledge In Digital Form
Club Membership
Our club membership is awarded through our portfolio. That means that you may only join our Lifestyle Club by purchasing something from our portfolio. By doing so, you automatically become a club member and will be able to benefit from our exclusive contents, extravagant events and unique privileges.
Our Portfolio For The Best Time Of Your Life
Take a look at our Premium Guides, Programs or Video Courses and start reaching your goals today
KWS14
2018-12-03T17:25:59+00:00
Choose An Option You Like Best

You will immediately receive all guides, all videos and all programs. Either pay once or monthly – super convenient!
More Than 10,000 Success Stories In 46 Countries

The reactions to our portfolio have been overwhelming! Check it out yourself!
"A short feedback for you: I´m using Tinder since about 2 weeks now and wanted to add Lovoo actually, but I can´t find the time because I can hardly keep up with all the requests. I´ve got a response rate of nearly 100 % to your drafts after generating a match. Respect! Right now, I must reschedule dates because there is so much going on. The first dates all went excellent. The guide and the initial messages are working great, even the video courses and the podcast are working perfectly in the DATES! Online Dating Program."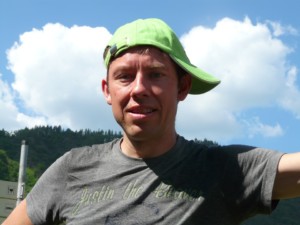 "First of all, I have to thank you and praise what you´ve created here in your DATES! Online Dating Program. Especially the fact that you´re offering a personal consultation during the first couple of months to all your clients who bought your program is admirable. Regarding that, I need to say that this isn´t naturally, so I´d like to pay a great compliment here! I´ve been pretty skeptical in the beginning personally, wondering if this program could really help me and I have to say in some ways it really did! When I was working with your program I quickly recognized that I´m kind of a mass product (in writing initial messages for example) … That´s why I´d like to put into practice some aspects of your program…"
"Good and interesting program! What I liked most was the live video in which you could see how the lector went through all the steps from creating the profile up to the date. I also liked the design very much so it was fun to 'work through' the program. What I also found great: having the choice between the E-Book and the video course in which everything written in the E-Book was described in more detail again."
"The DATES! Online Dating Program works. I managed to get to know a woman and to arrange a date with the help of guides via Lovoo and Tinder. Most of all I liked the first date guide, because the video sequences seemed pretty naturally. "The Best Ways to Start a Conversation" I also liked very much, with them I managed to reach many people practiced, standardized, and quickly. For me it´s clear that the guides do work and the described scenarios in it can be realized."
Live The Life You Always Dreamed Of

✓ Extraordinary People ✓ Extravagant Lifestyle ✓ Immediately Realizable